Protect your vehicle with our top of the line paint protection kits. Once you have it on one vehicle, you will want it on all of your vehicles!
Schedule an Appointment
What is CQuartz Professional Nano Coat?
CQuartz Professional is a professionally applied, extremely durable, high gloss coating, providing enhancement and years of protection for your cars, motorycles, RVs, and boats! CQuartz Professional is the latest formula from CarPro, the leader in nanotech car care! Based on the cutting edge innovations of CQuartz over the past decade, their latest formula is infused with an advanced fluorocarbon composite and SiO2 (quartz), with modified nanoparticles to provide an extremely reflective shine and deep, rich gloss that lasts for years!
How does CQuartz Professional Nano Coat work?
CQuartz Professional harnesses the power of advanced nanotechnology. Eachsilica (quartz) atom has multiple fluorocarbon molecular bonds, which create a high-density 3D structural coating matrix. Once bonded to the surface of your paint, CQuartz Professional not only protects the gloss and depth created by your professionally accredited CarPro installer, it actually enhances it! Once cured, CQuartz Professional forms a dense, durable coating that protects the paint for years to come!
Why should I choose CQuartz Professional to protect my car?
CarPro has earned an outstanding reputation for over delivering on initial expectations with every one of their ceramic coatings! Not only is their CQuartz'nanotechnology cutting edge, but they design, manufacture, and support an entire line of innovative and easy to use maintenance products that are the envy of the industry. Most importantly, the results are second to none, save time, and keep your car turning heads everywhere it goes!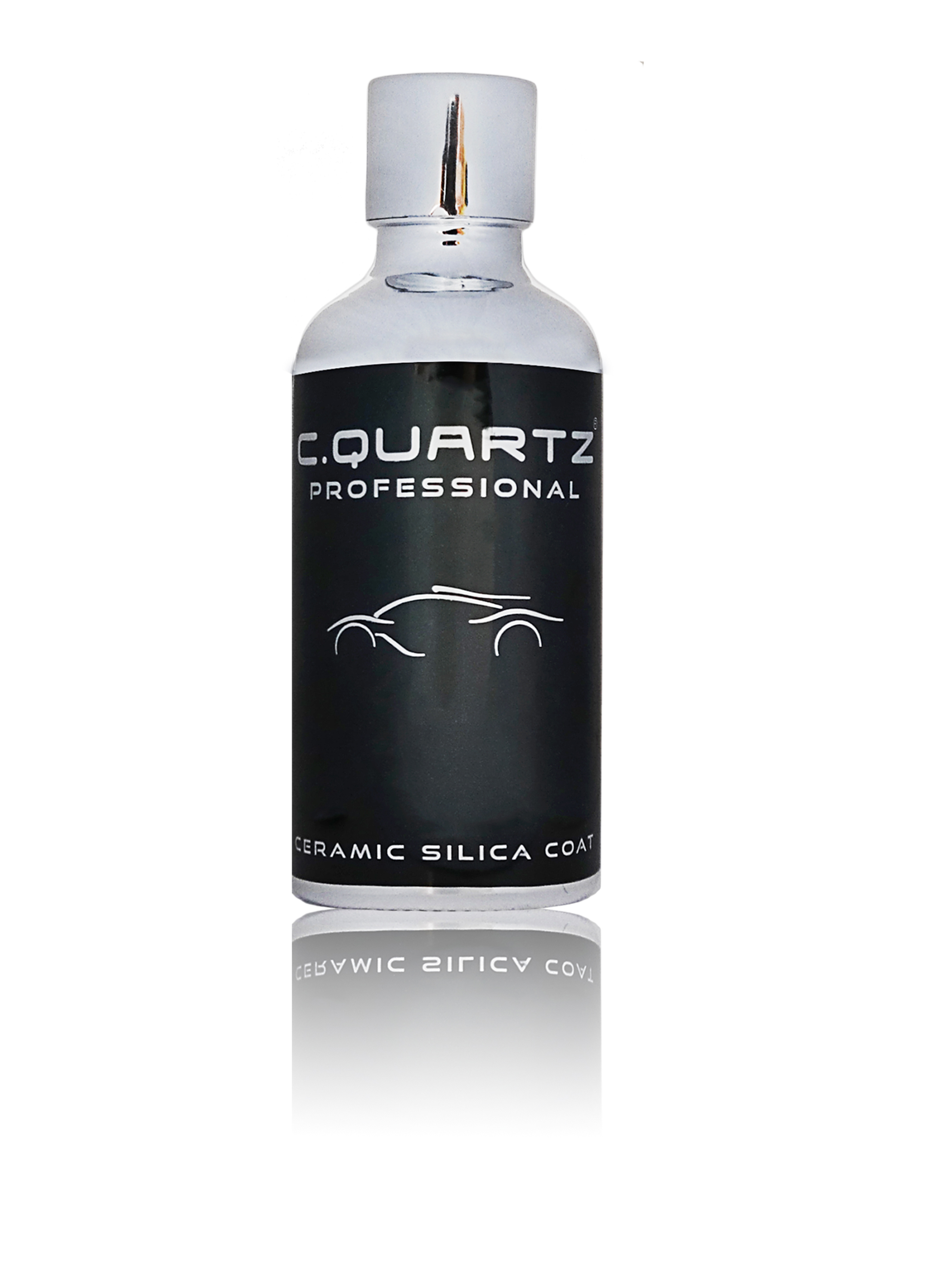 What do CQuartz Professional coatings do that others do not?
In short? The paint will not dull or oxidize, surfaces stay cleaner and glossier, and clean up easier! Water spots can be a challenge for other products In the ceramic coating industry, but no durable ceramic coating is able to resist natural water stains better than CQuartz' line of Professional coatings. CQuartz Professional also resists bird and bug stains, and a variety of environmental