Eastside Auto Spa is your premier Cincinnati Auto Detailer. Contact us today and one of our professionals can help book an appointment.
Can't bring your vehicle to us? No problem! Eastside Auto Spa offers our finest detail and wash services through mobile detailing!
Can't bring your vehicle to us and don't have space for our mobile detailing unit? We have the solution! Eastside Auto Spa offers a FREE Vehicle Pick-Up Service in our enclosed car trailer.
About
Eastside Auto Spa
Our Dedication Reflects In Everything We Do
We opened in 2004 to provide an alternative to the standard detail shops that have developed in Cincinnati that only focus on quantity not Quality. These shops rush as many cars as they can trough the shop as possible. At Eastside Auto Spa Each Vehicle large or small is done by appointment only which allows us to spend the time to do the job right.
We strive to make your car look its best, we are a very small company of Auto enthusiasts who treat every car like it was our own. We have grown over the years by providing the highest quality detailing available as well as a diverse menu to provide services to fit any budget. Every Car deserves a professional touch, Every car deserves
Eastside Auto Spa. If you want your car to look its best then look no further we carry a full line of high end products that are safe for the environment and every surface of your car.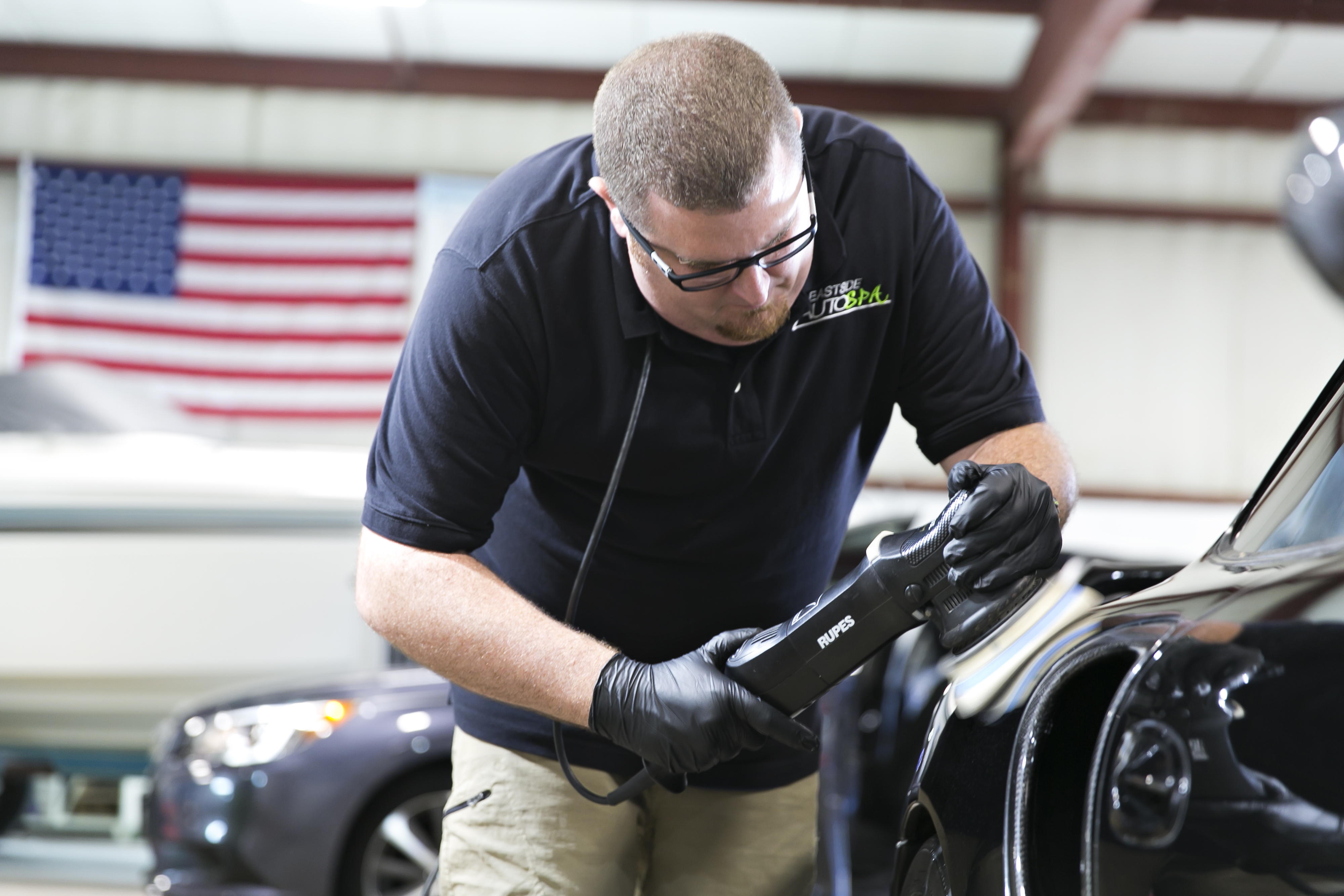 Exterior Wash
vans/ large Vehicles +25
● Foam Pre-rinse to remove bugs,stubborn dirt, and debris.

● Gentle Hand wash using PH balanced soap utilizing the best wash mitts available to

protect your paint.

● Wheels and tires cleaned thoroughly with PH balanced, surface safe, wheel cleaner.

● Hand dried using plush microfiber drying towels to protect the finish. Mirrors, cracks and trim blown dry with filtered forced air for no drips later.

● Wheel wells and Door jambs cleaned.

● Exterior windows cleaned with streak free finish.

● Tires dressed and conditioned in matte or gloss non silicone protectant

● Underbody rinse upon request.
Supreme Wash
vans/ large vehicles +25
● Exterior Hand wash package +

● Dust Interior surfaces and controls

● Blow out cracks and crevices with forced air and Vacuum interior. ***neglected vehicles

or pet hair may be subject to extra charges***

● Clean all interior windows and mirrors

● Apply spray detailer to exterior surfaces to increase shine and add light protection
Pro Wash
$175 For Large Vehicles
● Exterior hand wash package +

● Supreme wash package +

● Wipe down interior surfaces with matte finish cleaner / protectant

● Shampoo / clean floor mats

● Apply polymer based spray sealant for enhanced gloss, slickness, and protection
Ceramic
Paint Protection
CQuartz Professional is a professionally applied, extremely durable, high gloss coating, providing enhancement and years of protection for your cars, motorycles, RVs, and boats!